Testimonial: Rehabilitation Skin Cream
A Terrible Disease
Basal cell carcinoma (BCC) is a common type of skin cancer that primarily affects the epidermis, the outermost layer of skin. This cancer typically develops in areas of the body frequently exposed to the sun, such as the face, ears, and neck. After surgery to remove BCC, it is crucial to apply a high-quality skin cream to alleviate any irritation, redness, or discomfort. Proper aftercare is essential for facilitating the healing process and achieving the best possible cosmetic outcome. A specially formulated skin cream can reduce the risk of scarring and further complications by soothing the affected area, reducing inflammation, and providing much-needed hydration to the skin.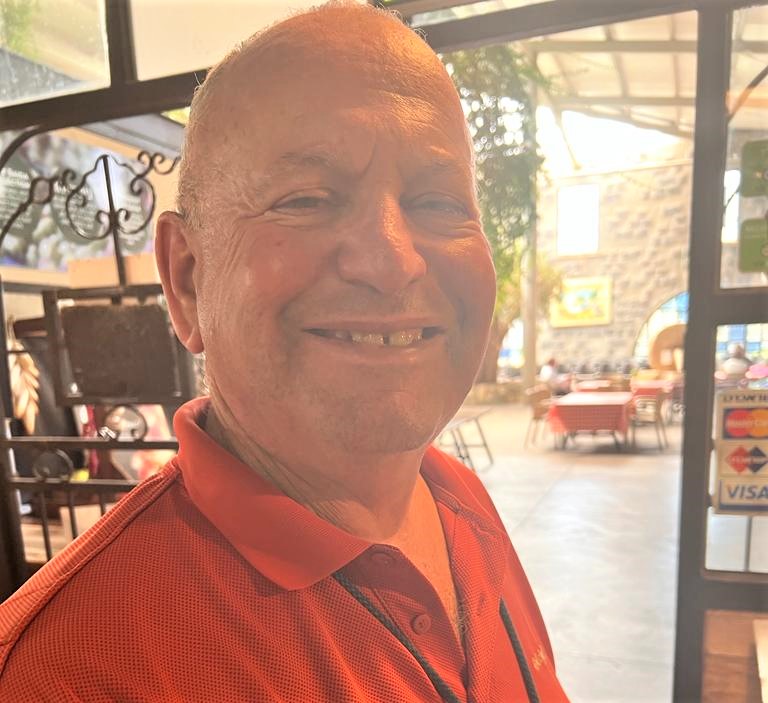 The Struggle with Recovery
Doron Bukshtein, a senior tour guide in Israel, recently offered us a testimonial on our Rehabilitation Skin Cream. When he first visited our visitor center with a group of American tourists, one of our representatives noticed the tell-tale signs of BCC removal scars on his skin. Concerned, the representative gave Doron the Rehabilitation cream and instructed him to apply it several times daily.
When he returned to the visitor center within three weeks with a completely revitalized complexion, Doron enthusiastically attributed the significant improvement in his skin to the Rehabilitation Cream, stating, "I have been using the Rehabilitation cream consistently, and my skin is like new!" After hearing Doron's testimonial, we shared the information with our chief scientist, Professor Avi Shruder, who analyzed the data and confirmed the validity of Doron's experience. At Olea Essence, we cherish the genuine experiences of our customers, enabling them to express the advantages of our products in their own words.
On the left is his condition before using our Rehabilitation Skin Cream, and on the right is his face after three weeks of consistent use. The healing results are amazing!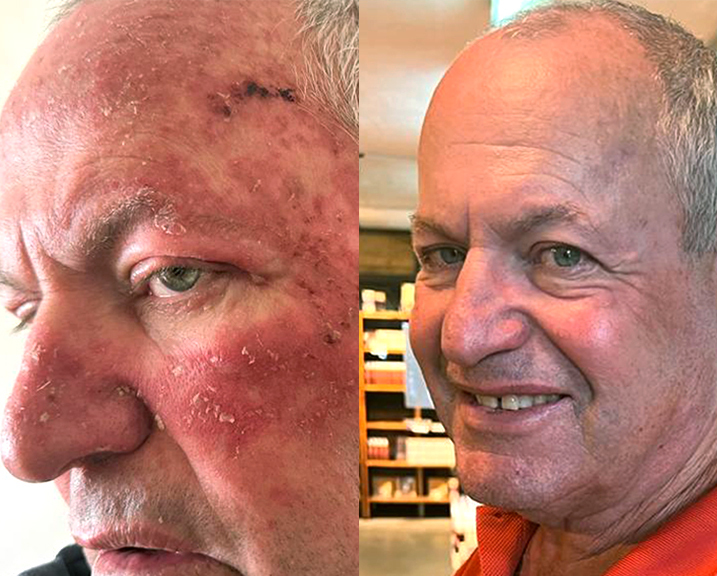 All-Natural Innvoation
We designed our Rehabilitation Skin Cream for soothing itchiness, minor burns, bug bites, rashes, and other minor damage. It restores dry and damaged skin, provides relief for sensitive skin, aids in healing minor wounds, strengthens the natural skin barrier, and encourages healing while calming and soothing the skin.
We have even heard from users that they saw amazing results in treating conditions such as eczema, psoriasis, rosacea, and seborrhea. Infused with potent ingredients such as Extra Virgin Olive Oil, Beeswax, Glycerin, Honey, and Sea Buckthorn Fruit Oil, this antioxidant-rich formula supports the regenerative capacity of skin cells.