Our Unique Production Process
Harvesting our own farm-grown olives is just the first step of our truly unique production process. Our small-batch production ensures that our skincare is always fresh and always effective, rather than producing a large supply that sits in a warehouse. Our skincare is meticulously formulated to provide just the right amount of potent, plant-based materials for our skin.
Years of Olive Research
We could not have accomplished all of this without keeping our focus on R&D. We have built and now operate our own research labs with our own dedicated specialists to keep improving and delivering the best truly natural skincare products to our customers.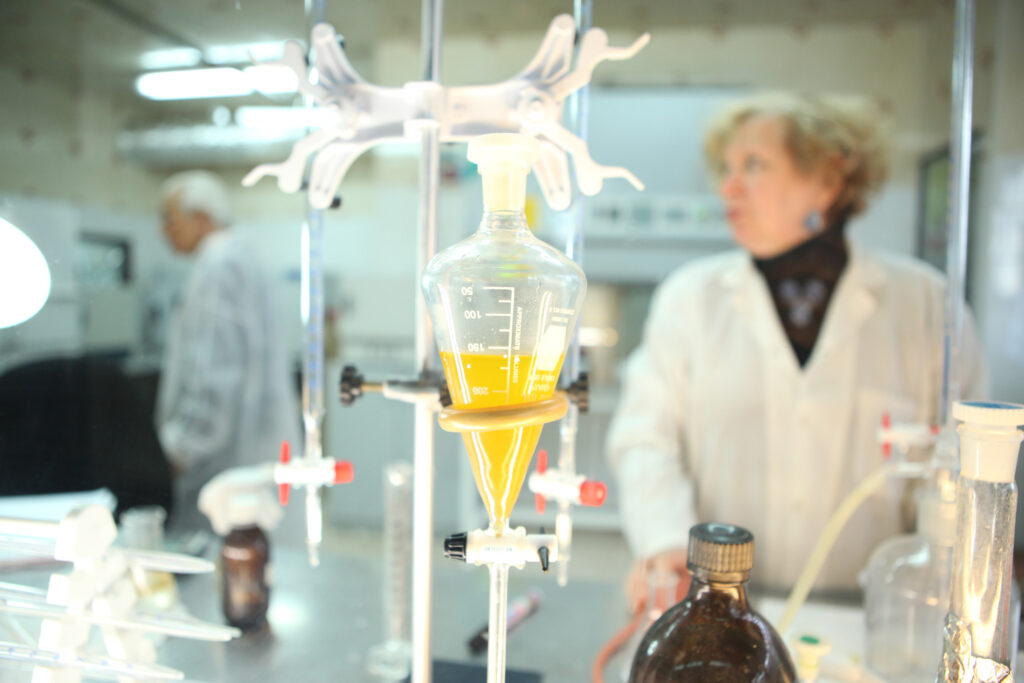 Following 6000 years of olive farming tradition, we are constantly innovating and looking for more ways to fill the potential of the olive, all while avoiding adding dangerous chemicals and harming the local ecosystem.
Sustainable & Eco Responsible
Through our research, we now uniquely and exclusively use every part of the olive and never dispose of the residue. Fresh olives contain approximately 30% husk (the olive flesh itself), 20% olive oil, and 50% "black water," which has a very high density of antioxidants that cannot be absorbed and harmfully builds up over time in the soil and groundwater.
Rather than dumping this material, as most olive mills do, we developed a groundbreaking, patented proprietary process to ferment the black water so that it is no longer environmentally detrimental. This means it's safe as a fully natural active ingredient for many uses. We use this key ingredient in our skincare and in our Eco Olea line of household cleaning products, turning what was considered waste into a purifying, antioxidant-rich resource.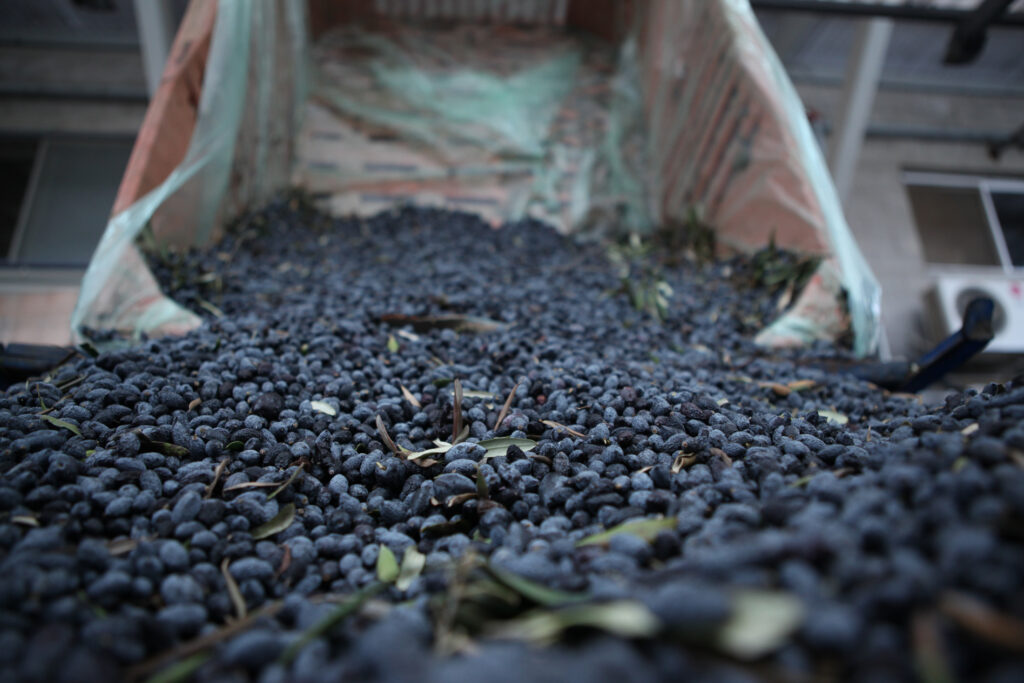 Family Farming & Production
Ever since that faithful day in 1997, when we moved from the noise of Tel Aviv to the beautiful area around the Sea of Galilee, we knew that our new ideals would be critical to what we wanted to build. We chose to live in a truly sustainable way nature, and we knew that this philosophy would be a major pillar of our business.
That is our way of life
We are proudly fully natural and we never use ingredients that are harmful to our skin or the environment. We make it our priority to source our non-olive derived ingredients from farms around the world, in pursuit of unique botanicals that deliver unparalleled freshness and potency.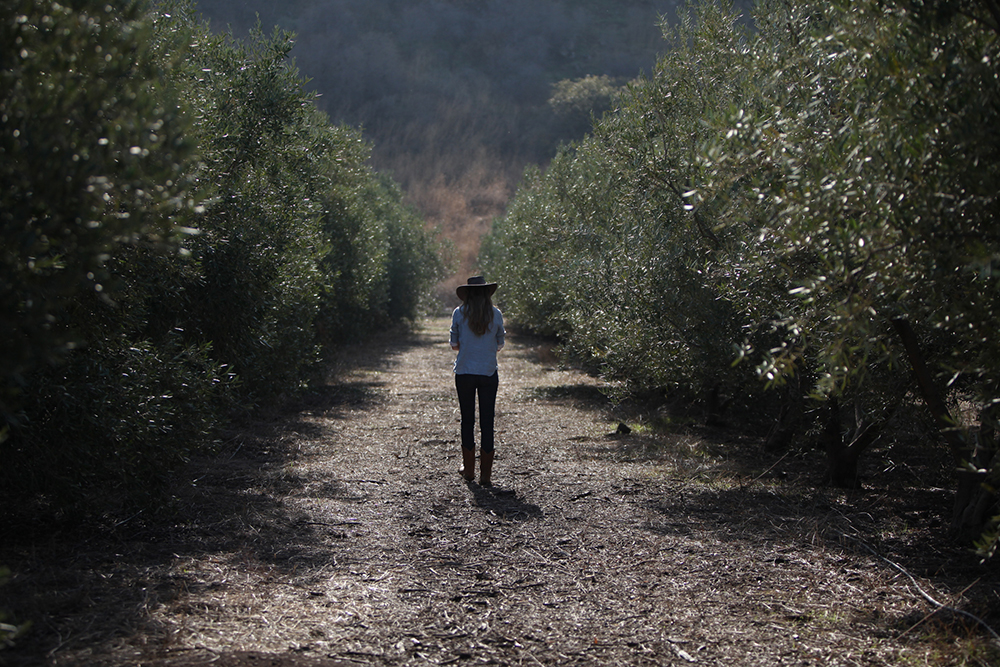 Knowing the source of our key components means that we can vouch for the quality of our skincare and its contents. That means that our skincare is free of artificial scents and colors, SLS/SLES, parabens, phthalates, and mineral oils, among many other known irritants and problematic additives. As part of our holistic vision, we are cruelty-free and never test on our animal friends.
Plant based & 100% natural
Developing fully-natural olive oil skincare is not easy. There's a reason why traditional cosmetics companies use harsh preservatives, synthetic scents, and other non-natural materials: they make the products cheaper and easier to produce – but that comes at a price.
We know that these synthetics aren't actually healthy for our skin and the environment, and can even be cancerous. We choose to develop skincare the right way – in a sustainable way that protects both nature's beauty and your health.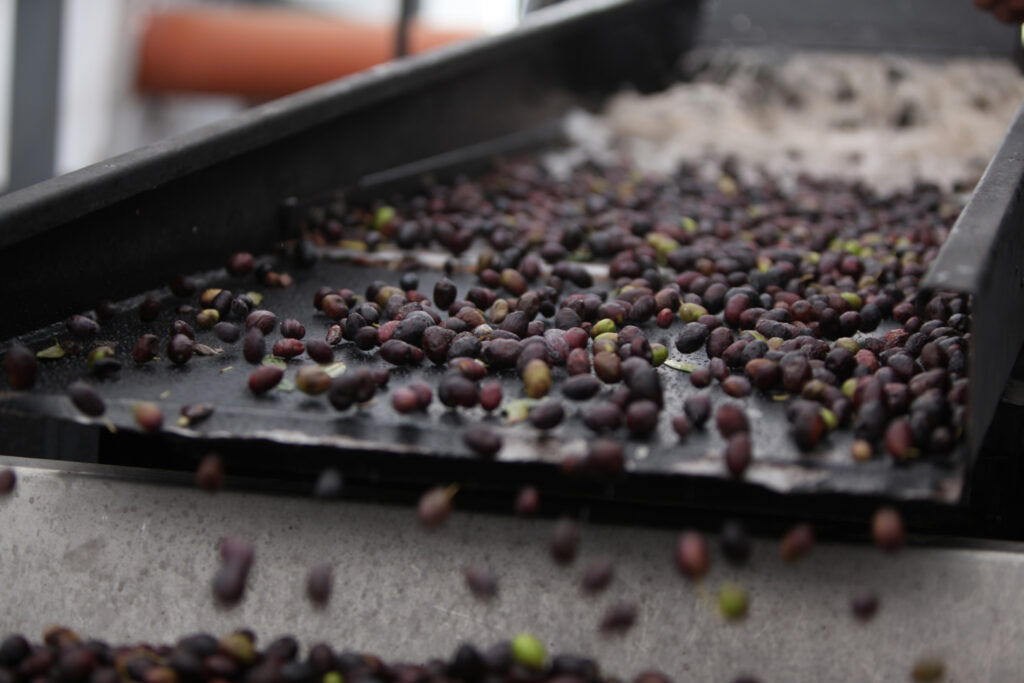 A Richer Kind of Oil
We never refine our extra virgin olive oil and make it a point to use non-refined oils in our skincare products. Because our extra virgin olive oil isn't filtered, it's richer in antioxidants like tocopherol (vitamin E) and polyphenols, oleic acid, linoleic acid, and Omega 6 & Omega 9 fatty acids – like oil should be!
High Quality
Fully Controlled Process
We use every part of the olive in our skincare – not just the oil. From the leaves to the pits, our R&D team researched and developed our proprietary olive fruit extract from the olive "black water" and olive leaf extract. These antioxidant-rich extracts aren't only effective at reducing inflammation and preventing the signs of aging, but they also sustainably utilize what is normally discarded in the olive industry.
Our lab is responsible for developing our unique formulations and maintaining the highest standard of quality control. We test each batch before we ship to ensure that our customers get only the best quality skincare.
We're at the forefront of research on the olive's abilities and potential for maintaining smooth, young-looking skin, but we are just getting started.
With more and more people deciding to go all-natural for their skincare, we are ready to welcome everyone into the Olea Essence Community.