DR. Gary Greenstein's letter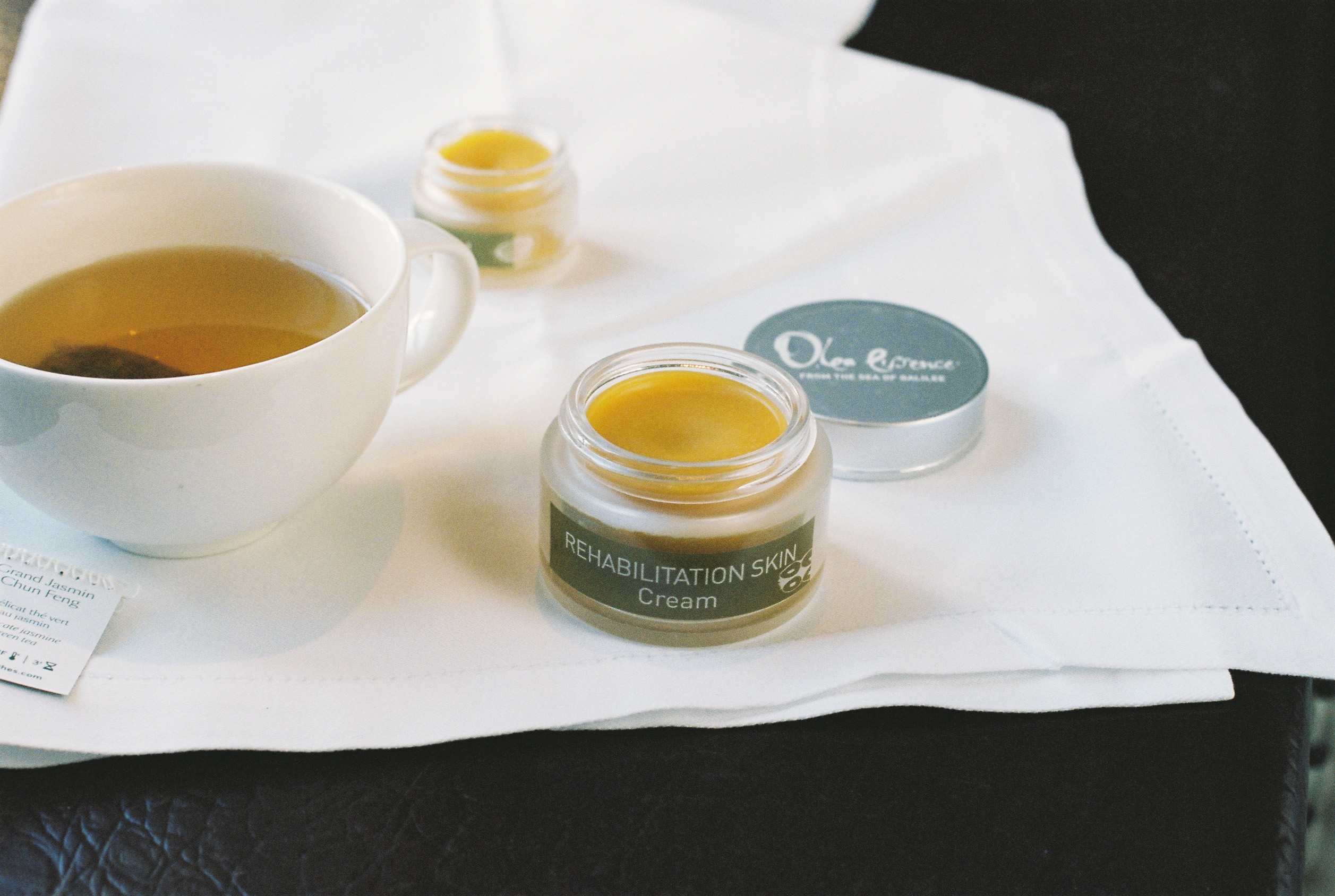 Dr. Gary Greenstein, MD, raised in Massachusetts, attended college outside of Boston.
After medical school, trained in an Obstetrics and Gynecology residency (women's medicine) in Brooklyn, NY.
Practiced medicine New York and New Jersey, and became board certified as an ObGyn in the USA in 2000.
Moved to Israel in 2007 and became specialty certified there in 2008.
Currently lives and practices medicine in Israel.
Here are Dr. Greenstein's conclusions based on hands-on experience. We did approach Dr. Greenstein after noticing many women arriving with Dr Greenstein's suggestion for a few of our products. We asked Dr. Greenstein to help us in collecting clinic data for our products -- which he agreed to do.
He wrote the following, voluntarily. We did not direct him in any way. Dr Greenstein has no commercial engagement with Olea Essence what so ever:
"I was first exposed to OleaEssence olive oil products in the early 2000s while traveling around the Golan Heights in Israel.
As a physician I have always believed in keeping with evidence based Medicine as best possible, and I try only to utilize medicines that have proven value.
I also try to be certain that in every case, in or out of pregnancy, benefits of any treatment clearly outweigh any significant risks.
This brings me to my exposure to OleaEssence, all natural olive oil based products, and their powerful activity in relation to many other substances, including many medications.
I have personally and professionally experienced the benefits to these products, and one in particular, the Skin Rehabilitation ointment.
I began using these products personally, and I noticed that dry skin, cuts , scratches, and even infected wounds seemed to respond to this ointment and provide more rapid healing than even many antibiotic ointments could.
I have a son with eczema that is associated with asthma, and this Skin Rehabilitation ointment has been truly fantastic for him. We see results must faster, and the results are more complete and longer lasting than the steroids that he previously needed.
At first I believed that I was imagining the responses , but they were repetitive and reproducible -- the exact recipe needed for setting up medical research.
I tried to understand how this could be so effective.
Then I recalled that some of my most difficult postsurgical wounds, in my Gynecology surgical patients, who were obese or with diabetes or cancer. They would ultimately respond to use of 100% pure honey placed directly in the wound.
I witnessed that when the wounds would become infected and broken down, and patients were not responding to antibiotics, the wound that had been open and poorly healing for weeks, would completely close in under a week once applying honey deep into the wound.
After researching the OleaEssence products more, I discovered that in the Rehabilitation Skin ointment, there is beeswax and honey, along with their propriety olive oil blends.
This is when I decided to begin peripherally suggesting to my patients, that they might wish to try this product, when other conventional medicines were failing.
For example, Lichen Sclerosis is a difficult, stubborn, uncomfortable and frustrating disease that affects women in and around their external genitalia.
The symptoms of this disease include excessively dry, itchy, pale, excoriated, burning skin, that frequently recurs. The standard treatment is steroid cream that often effects an improvement, but then the disease recurs and worsens again, sometimes after the steroid treatment is used for too long.
One, and now several, of my patients in her 70s who was fed up with her recurrences and subsequent infections of vulva and vagina, due to local microbial changes as a result of this condition decided to try applying this OleaEssence product.
I was more than amazed at the ease and comfort of application of this olive oil ointment, the rapid response to this "therapy", the lack of side effects, and the most shocking part was the glaring lack of recurrence of her disease...
This has also been true for postmenopausal dryness symptoms, causing burning and discomfort with sexual relations.
And one other personal story -- last year my wife suffered a terrible kitchen burn from spilled boiling water. Her skin had blisters, a sign of second degree burns. After initial cleaning and ice compress, I applied the Skin Rehabilitation ointment 3 times daily, and in ONLY 4 DAYS, it looked as if she had the remnants of a minor sun burn, which eventually healed completely with no remaining skin discoloration. For me this was a miraculous recovery, because I have seen many burns treated as a doctor, and never this degree healing so quickly and completely.
And though this is by no means a significant medical research study, and not evidence based medicine, it has been clear and impressive in its response, and has since been reproduced in many of my other patients with the similar and various conditions.
Though this , like any other therapy, is no cure all, but I am very comfortable using this product, and at the very least, as an adjunct to other therapies.
I look forward to seeing future double blind randomized studies to "prove" its effectiveness.