Light Face Cream for Normal Skin
This daily face cream provides moisture, flexibility and softness to the skin. Designed to improve the face's appearance and smooth wrinkles. Excellent for more delicate areas of the skin, like the upper neck and decolletage. This moisturizer soothes, revitalizes and disinfects, making it the ideal face moisturizer for those who suffer from acne. Concentrated formula, so a little bit goes a long way! Rich with antioxidants, this formula is both lightweight and nutritionally dense. Sunflower seed oil helps prevent premature signs of aging while protecting collagen and elasticity. Chamomile antioxidants help boost skin health to bring out an inner glow, soothe the skin, reduce redness and blemishes, and even fade dark spots and under-eye circles. Marigold flower extract prevents wrinkles by stimulating collagen production, while also preventing and removing acne and blemishes. Apply the face cream to the skin and tap with your fingers gently. Allow three minutes to fully absorb. Contains: Olea Europaea (Olive) Oil, Cera Alba (Beeswax), Simmondsia Chinensis (Jojoba) Seed Oil, Helianthus Annuus (Sunflower) Seed Oil, Butyrospermum Parkii (Shea) Butter, Glycerin, Borago Officinalis (Borage) Oil, Sorbitol, Rosa Canina (Rosehip) Seed Oil, Lavandula Angustifolia (Lavender) Oil, Melaleuca Alternifolia (Tea Tree) Leaf Oil, Rosmarinus Officinalis (Rosemary) Leaf Oil, Calendula Officinalis (Marigold) Flower Extract, Chamomilla Recutita (Chamomile) Flower Extract, Geraniol, Linalool, Limonene
This daily face cream provides moisture, flexibility and softness to the skin. Designed to improve the face's appearance and smooth wrinkles. Excellent for more delicate areas of the skin, like the upper neck and decolletage. This moisturizer soothes, revitalizes and disinfects, making it the ideal face moisturizer for those who suffer from acne. Concentrated formula, so a little bit goes a long way!
Rich with antioxidants, this formula is both lightweight and nutritionally-dense. Sunflower seed oil helps prevent premature signs of aging, while protecting collagen and elasticity. Chamomile antioxidants help boost skin health to bring out an inner glow, soothe the skin, reduce redness and blemishes, and even fade dark spots and under-eye circles. Marigold flower extract prevents wrinkles by stimulating collagen production, while also preventing and removing acne and blemishes.
FRESH INGREDIENTS
Extra Virgin Olive Oil & Key Ingredients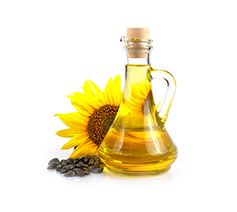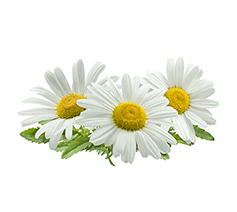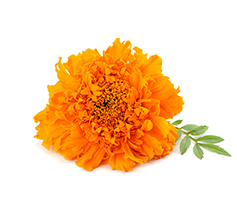 Olea Europaea (Olive) Oil, Cera Alba (Beeswax), Simmondsia Chinensis (Jojoba) Seed Oil, Helianthus Annuus (Sunflower) Seed Oil, Butyrospermum Parkii (Shea) Butter, Glycerin, Borago Officinalis (Borage) Oil, Sorbitol, Rosa Canina (Rosehip) Seed Oil, Lavandula Angustifolia (Lavender) Oil, Melaleuca Alternifolia (Tea Tree) Leaf Oil, Rosmarinus Officinalis (Rosemary) Leaf Oil, Calendula Officinalis (Marigold) Flower Extract, Chamomilla Recutita (Chamomile) Flower Extract, Geraniol, Linalool, Limonene
Apply on face skin and tap with fingers gently. Allow three minutes to fully absorb.
Light Face Cream for Normal Skin is recommended for: